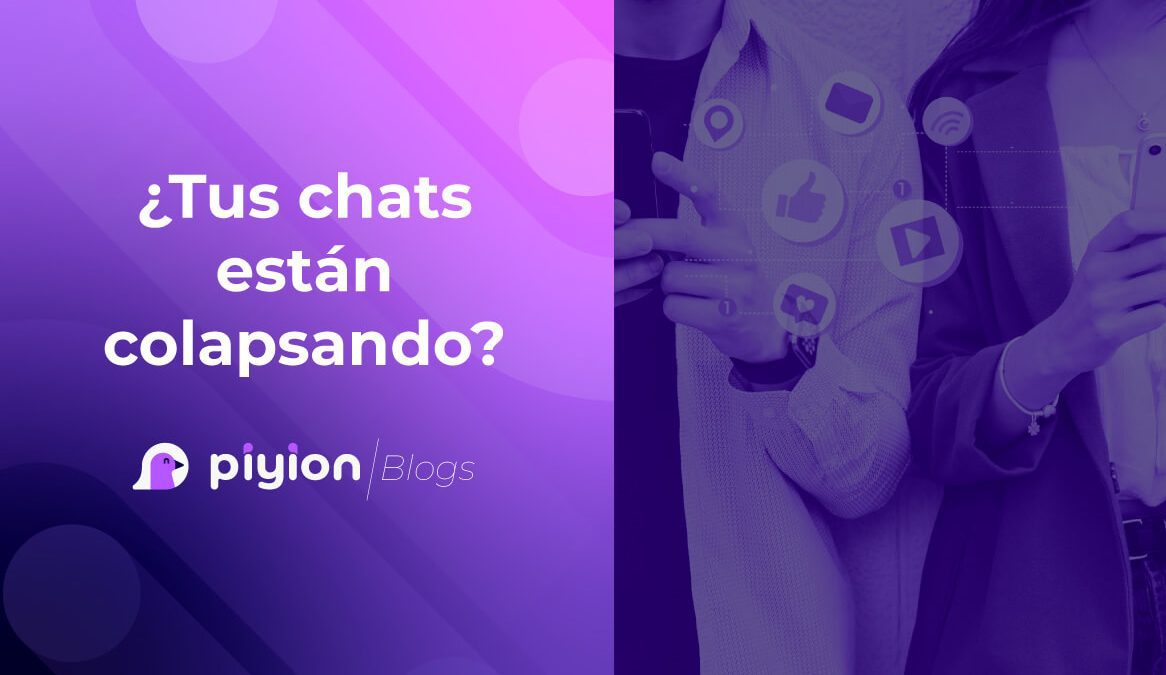 Are your company chats crashing? It's time to unify your chats in one place
Does your company's customer service team find it difficult to keep up with the high volume of chats from different social networks and digital channels? If so, unify your chats.
Nowadays, more and more people show a greater interest in chatting with companies instead of calling. The foregoing, in search of your request being resolved as soon as possible. Do you think the time has come to unify your chats?
Social media platforms and messaging apps like WhatsApp are becoming more and more popular for customer service inquiries, sales, after-sales service, support, etc.
Now, if you are part of those companies, businesses or brands that actively use their digital channels such as Instagram, Facebook, WhatsApp, and additionally, you have a website. You are precisely taking advantage of the opportunities offered by the digital environment, although you must consider that this brings new challenges.
You may feel overwhelmed by not being able to respond to all chats as quickly as possible, manage your team of advisors, and so on. A large number of unread conversations can cause customers to abandon their purchase intention, to abandon the brand due to a negative experience.
But don't get overwhelmed, there is a tool that unifies your chats in one place and will allow you to have a positive impact on your conversations.
It's time to get considerable positive impacts with Piyion, a chat center that will allow you to:
Effectively manage your online service team.
Unify chats from your digital channels in one place.
Work with a simple and friendly interface.
Capture contact data.
Access statistics of your advisors.
Transfer conversations between advisors.
Integrate chatbots that can elevate conversations to human advisors.
Have a mobile and desktop version.
Among many other functionalities focused on solving your ailments related to the subject
Keep in mind that Piyion is a solution designed for you. It arises by identifying the large number of negative situations that companies face on a daily basis, and it is also evolving every day to adjust to your needs.
Sabemos que deseas brindarle a tus clientes, y posibles clientes, la mejor experiencia en su atención digital. Permite que esto te ocurra con Piyion, toma el control ahora.
Write us if you want to use Piyion, our team will be happy to assist you.